Dallas-Fort Worth is a beautiful pair of cities full of great locations to take pictures. However, with so many choices, finding the best DFW photography locations can exhaust you.
Whether you want family portraits, engagement photos, or just gorgeous landscape photos, you'll probably find yourself looking at location after location, each one beautiful and dramatic in its way, and having trouble making a decision.
Where are the best places to take pictures in Dallas? In Fort Worth?
We've looked around and found the best spots to help you narrow down your decision.
Deep Ellum Murals
When you first look at the murals in Deep Ellum, you may not think of them as an ideal photography location. However, they're bright and colorful and can provide a phenomenal backdrop for fun and silly photos.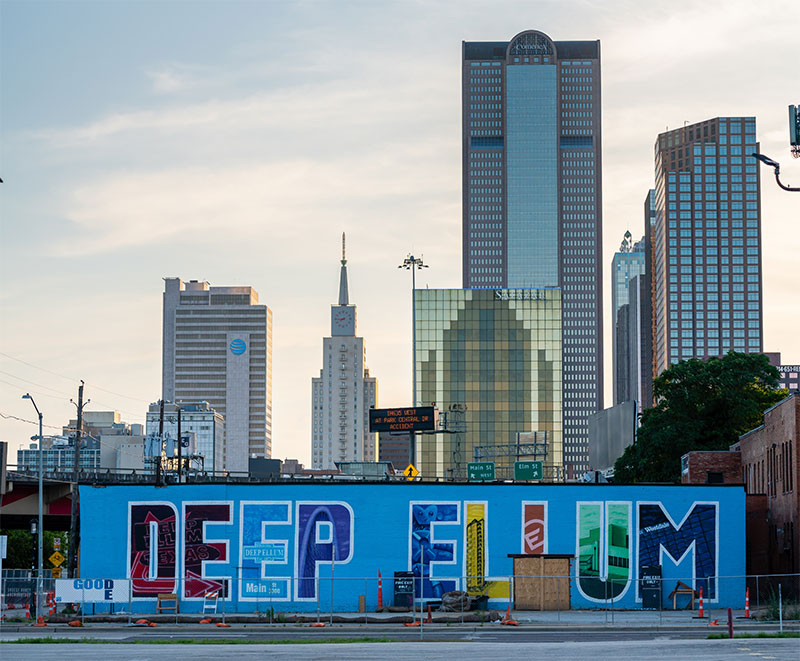 Deep Ellum has 42 murals scattered throughout its streets. One particular mural, the "I Love You" mural, is fantastic for unique engagement photos or fun romantic shots.
If you're visiting Dallas and want to do some sightseeing, check out the "Welcome to Dallas" mural and see if you can get a photo of you and whomever you're visiting in front of it.
Motivational photos are getting popular, too, and there's one mural that says, "Good Things Happen Here." People who like posting positive, inspiring messages to their social media feeds might find this mural interesting.
Since none of these murals are exactly formal when it comes to backdrops, you can use this one to make silly faces or pose in amusing or unique ways for an experience you'll never forget.
Fort Worth Photography Locations: Dallas Arboretum
For those who want beautiful, more traditional backdrops for portraits and other photos, check out the Dallas Arboretum. Arboretums have plants arranged and grouped in ways that give you both bright and muted colors and perfect landscapes.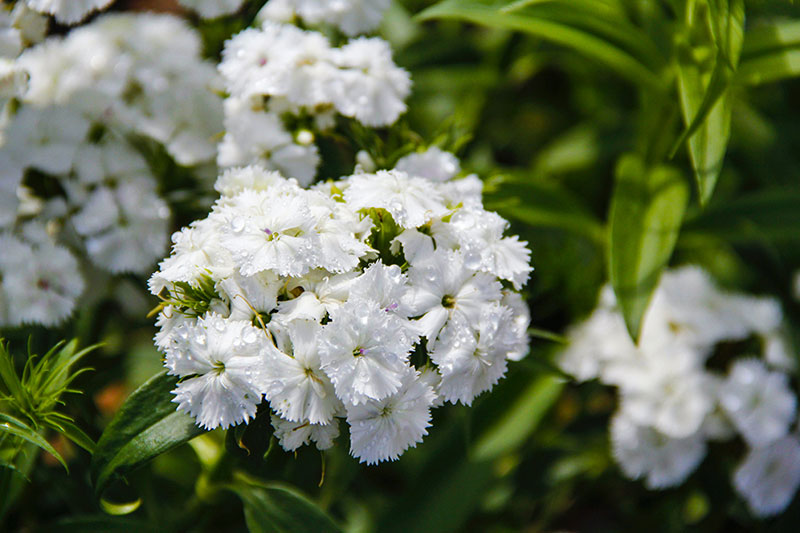 The Dallas Arboretum promotes art, knowledge, and understanding of horticulture and enjoyment of all nature has to offer. Best of all, you can capture different feelings simply by taking photos in different places.
The arboretum and public gardens sit on a whopping 66 acres of land and boast everything from colorful seasonal and perennial flowers to ornamental shrubs, along with trees and other plant collections.
Sit on emerald green grass surrounded by brightly colored flowers, or frame your picture inside the tunnel of trees, which is magical even in the winter. Whatever you choose, you'll get gorgeous photos regardless of the season and the picture for which you're looking.
Places to Take Pictures in Fort Worth: Fort Worth Japanese Garden
Fort Worth's Japanese Garden is part of its botanical gardens; however, it's unique because it exclusively uses plants from Japan. If you like moseying leisurely through magnificent lands, this garden will work great for you.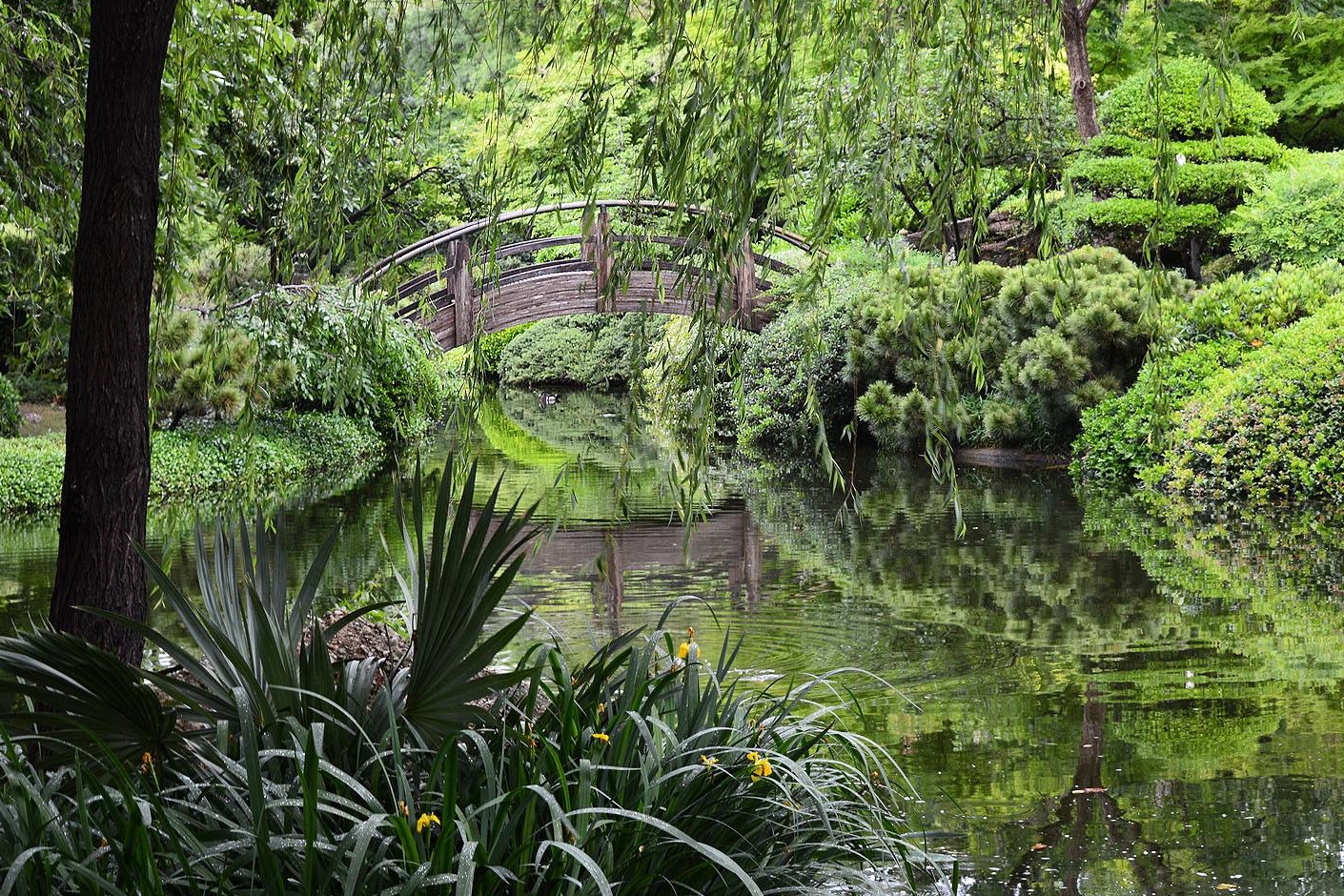 Besides that, its 7.6 acres of lush, green foliage, walkways, bridges, and waterscapes are excellent for creating an aura of peace and tranquility in your photos. You'll find gorgeous waterfalls and fish-filled ponds by which you can create a splendid setting for just about anything.
The vibe you get in the Japanese Garden is quite romantic as well. Whether your children are headed off to prom, you're getting married, or you just want a place to take pictures that will stir up those heady, blissful feelings of love on your anniversary or whenever you look at them, then check this place out.
Also, if you're a landscape photographer, you can set up your shots in various ways because of the paths and boardwalks. This garden is one of the best DFW photography locations you can imagine.
White Rock Lake
Who doesn't enjoy the serene feel of a lake? How about a lake where there are multiple activities in which you can engage? White Rock Lake can give you all of that, in addition to providing a perfect setting for photos.
Since it's a lake, you can take sports photos involving canoeing, kayaking, or rowing across the water. And since it's also a park, you'll find nearly ten miles of paths suited for bicycling, running, and walking, allowing you to capture the spirit of your favorite physical activity.
Lots of people like taking pictures of their pets, too. Take photos of your furry friend catching his favorite toys, or have someone take pictures of you at the park without worrying that you're in a "no pets allowed" area.
White Rock Lake is a mere ten miles from downtown Dallas, and guess what? The Dallas Arboretum is part of White Rock Lake, giving you the ability to use both of these venues for all sorts of photos, even on the same day if you want.
Places to Take Pictures in Dallas: Klyde Warren Park
Green spaces are one of the things you'll find in short supply in cities, and Dallas-Fort Worth is no exception. However, Klyde Warren Park helps mitigate that, sitting between uptown and downtown Dallas and acting as a connection between them.
Furthermore, it's located over the top of the Woodall Rodgers Freeway, providing city visitors and dwellers with 5.2 acres of grass, trees, and pathways in the heart of urban chaos.
The juxtaposition between the calm of a park and the urban environment's busy-ness provides many unique photo opportunities you may not find anywhere else. The two settings are so contradictory that they wind up complementing each other superbly in photos.
However, Klyde Warren Park also provides you with enough of a retreat to get more traditional park photos, like casual family photos. You can also attend movie screenings, free concerts, and more, packing an insane amount of photo possibilities into a tiny space.
Rooftops in Dallas to Take Pictures: Joule's Eyeball
Joule's Eyeball is in the heart of downtown Dallas, and no visit is complete without going to see it. The Eyeball is a 30-foot tall sculpture that was initially part of a temporary exhibit in Chicago. It's glossy and realistic, and you might feel like you're in "The Great Gatsby" with one of the eyes of Dr. T.J. Eckleburg watching you closely.
The Joule Hotel owns the Eyeball now, and it's fenced off on private property, but they regularly hold events open to the public where you can get close to it.
On the other hand, if waiting for an event isn't your thing, you can get quite creative with selfies outside the fence. You and your friends can have fun trying all sorts of ways to get photos with the Eyeball because the distance makes perspective shots (like holding it up with your hand) easy.
If you're creative enough, you can take pictures with your friends or your partner doing fun and amusing things, too. Since the Eyeball is so big, you can probably get better pictures from a distance because you have more to work with.
Final Thoughts on the Best DFW Photography Locations
Finding excellent DFW photography locations isn't as difficult as you may think! Big cities like the Dallas-Fort Worth area are packed with amazing places to take photos.
Each location on this list gives you a massive variety of backdrops and scenes against which you can create your ideal photo settings. Whether you need wedding photos, prom photos, fun or casual photos with family and friends, or even selfies, you can find what you're looking for at any one of these places.
So check each one out and decide where you want to go and what you want in your pictures. You won't be disappointed.